Planet B
Illustrated book, 320 pages
2022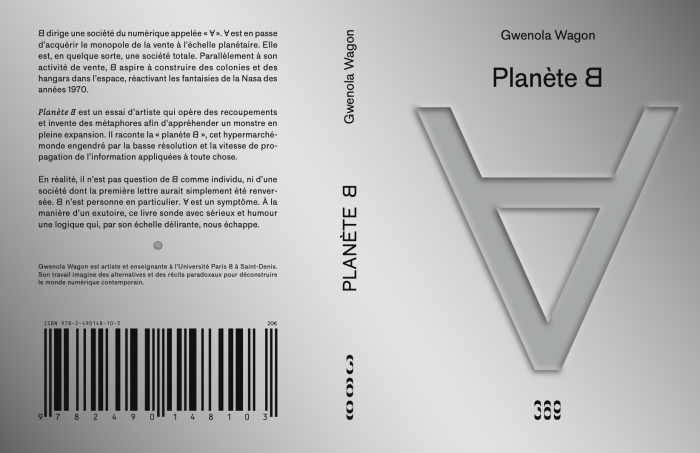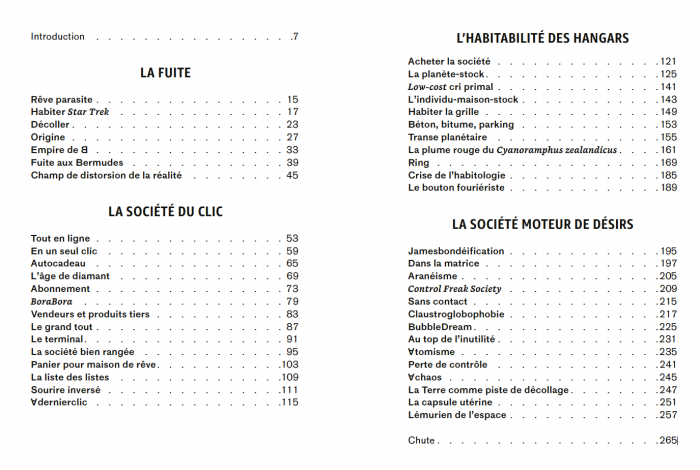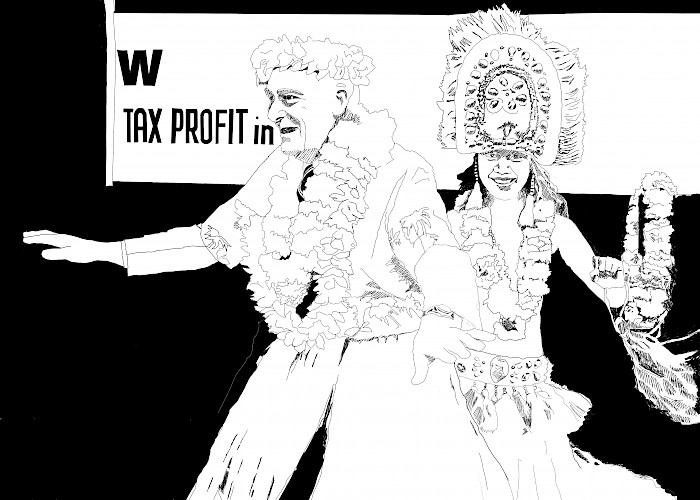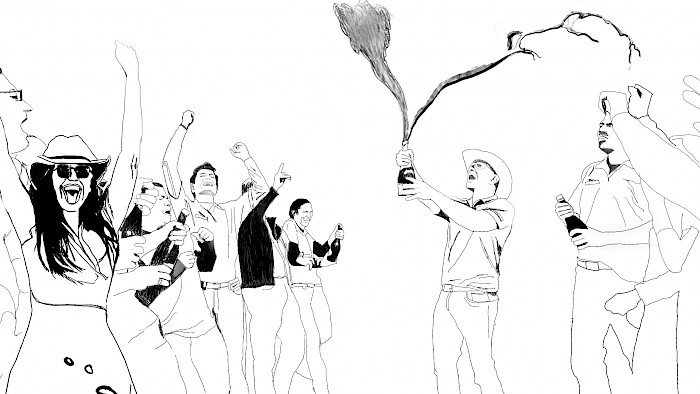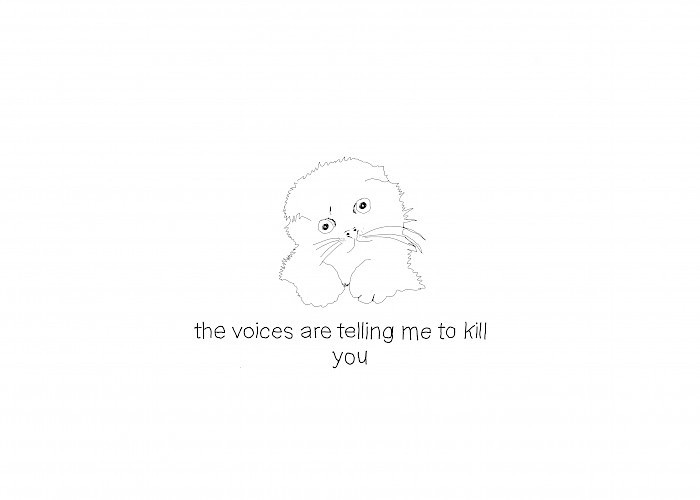 Diffusion
This book is published in the collection essays, 369 edition co-edited by Jérôme Delormas and Clémence Seurat. To be published on September 9, 2022.
Credits
Concept, text, drawings : Gwenola Wagon
Editing : Clémence Seurat
Correction : Nathalie David
Graphic design : Nuno da Luz
Typefaces : Standard, Bryce Wilner (2019), licensed under SIL Open Font License 1.1 Bookerly and Ember Condensed, Dalton Maag (2020), licensed under ∀
Papers : Holmen Book 70g/m2, Invercote G 270g/m2
Printing : Tallinna Raamatutrükikoja OÜ
Distribution : Hobo Diffusion
Thanks to Pierre Cassou-Noguès, Yves Citton, Nuno da Luz, Stéphane Degoutin, Jérôme Delormas, Sarah Garcin, Marie Lechner and Clémence Seurat. The Wikimedia community and the authors who share their work.
This work was supported by the EUR ArTeC and by the ANR under the program "Investissement d'avenir" (ANR-17- EURE-0008). With the participation of the Theory Experimentation Arts Media and Design Laboratory TEAMeD / AIAC - EA 4010 of the University of Paris 8.
Legal deposit: August 2022 ISBN: 978-2-490148-10-3
Translated with www.DeepL.com/Translator (free version)